About Us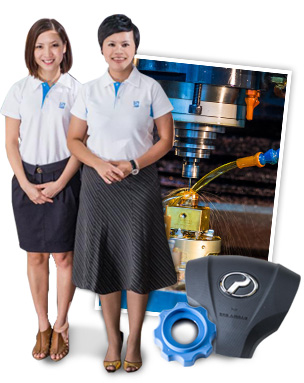 Winsheng Plastic Industry Sdn Bhd (Winsheng) was established at 1993 with only 110 workers, the company began its operation by focusing on the manufacturing of plastic components which was located at Skudai. Today, we employ over 600 staff and we are growing by the day.

In line with its business expansion, the Company subsequently moved to its new factory in Tampoi in order to keep pace with the international advancement. In manufacturing plastic parts, Winsheng is capable of making new moulds and produce plastic components to suit electronic devices of plastic parts with the introduction of advanced manufacturing processes. Our annual sales in 2012 was RM44 million and we have expanded our factory area to cover 298,000 sq ft.

Reliability, user friendly controls and accuracy have managed to capture the market of plastic parts. Besides the domestic market, Winsheng has also been able to meet the demand of the regional markets such as customers from Singapore and Japan. Winsheng is committed to providing the highest quality service to meet our customer's satisfaction. With its proven track record and growing reputation, various orders have been received from various customers. Today, Winsheng is one of the leading plastic components manufacturer in the region.